Lopez Hill
San Juan County Land Bank owns 400 acres of Lopez Hill where there are about five miles of trails. While there are no territorial views the trails wander through the forest, near bogs, and over moss-covered rocky outcrops.
The Friends of Lopez Hill built and maintains trails on the property, and publishes a trail map/brochure to help raise funds for their organization. You can get more information about how to purchase a 2-sided, full color copy of the trail map at the Friends of Lopez Hill website. You can also download a PDF of the map.
The San Juan County Land Bank also publishes a handout with directions and a map of the trail which you can download here.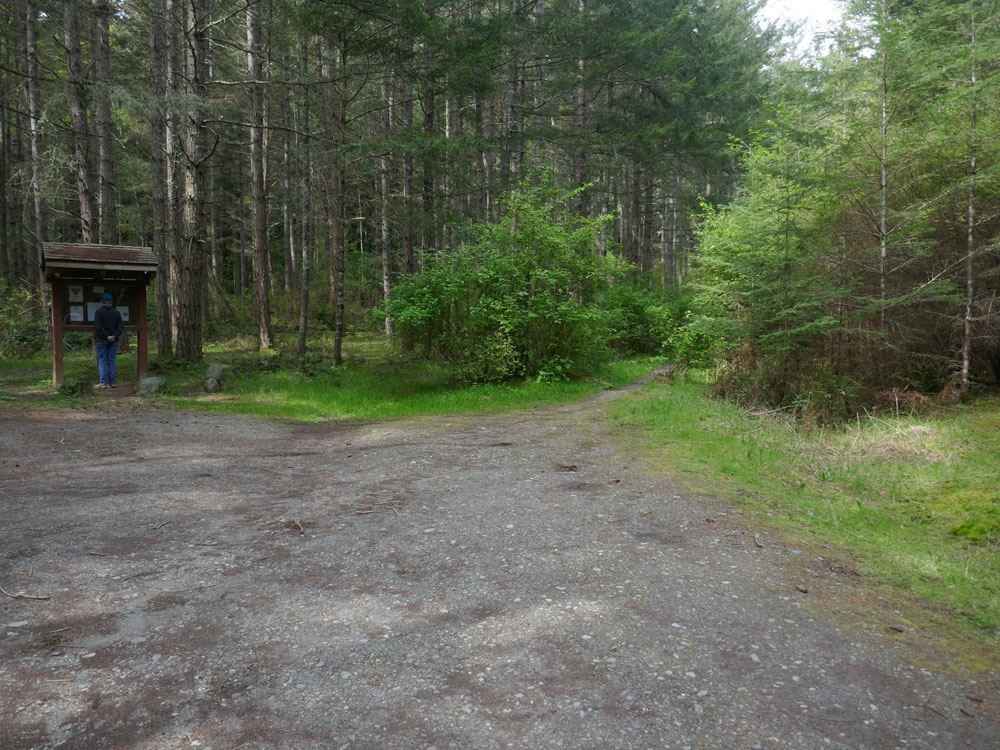 Dojo trail, Alex and Ruthie, June 2019
Lopez Sound Rd. Entrance to Lopez Hill, Alex and Ruthie
Ferns on a bedrock outcrop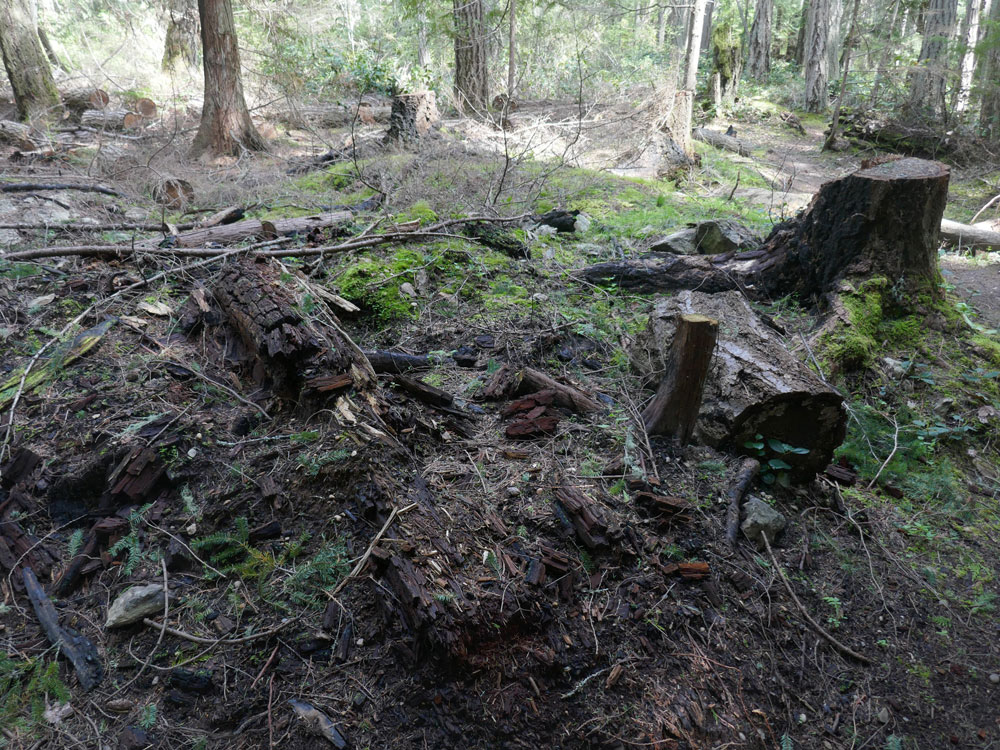 Fire Scars.
This is from a few years ago. Please don't smoke, ever. This could have been much worse.
Woodland trail next to an alder bog
An alder bog in the spring
Bedrock outcrop covered with moss
Lopez Sound Road (south)
Lopez Sound Road at this point is still a county right-of-way but this is just one of the reasons why it is not a through street.
A house needing a bit of TLC
The ruins of a log outbuilding next to the house
There are a few "low bridges" on the trail so watch your head